Corporate Secretary Services in Singapore
No hidden charges
No miscellaneous charges
No over charges
Immediate support via Whatsapp
Affordable fees
We can settle urgent cases
Deadlines reminder
ACRA and IRAS compliant
Corporate secretary services in Singapore
Corporate Secretary services include the following:
Common add-ons that are not included in the yearly price:
Incorporation of Pte. Ltd. Company in Singapore
Fixed fees at $90/- per Pte. Ltd.
Virual office address services include the following:
Nominee director services
Fixed fees at $1,200/year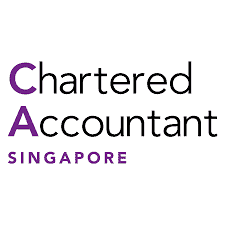 Chartered Accountants of Singapore
ISCA Member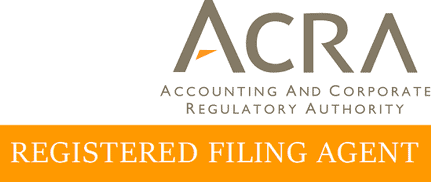 ACRA Registered filing agent
Frequently Asked Questions
Most frequent questions and answers
Why outsource corporate secretarial services?
Only really big companies need an in-house Corporate Secretary – there is simply not much to do for the officer in a small one. Unless there are constant changes, the Corporate Secretary is only busy preparing for the AGM and filing the Annual Return once a year. If that is your case, outsource these services just like most of the small and medium companies in Singapore.
Can I be a Corporate Secretary myself?
If you'd like to. First, you need to have all the qualifications of a Corporate Secretary plus 5 years of experience. Second, you have to be a Singapore citizen, or a permanent resident, or an EntrePass holder. Finally, you can't be both the only director and the Corporate Secretary.
Do I need a corporate secretary?
Yes, you do — ACRA requires every Singapore business to hire a Corporate Secretary within the first 6 months after the incorporation and later this position can't be vacant for more than 6 months. Your Corporate Secretary has to be a Singapore resident. You can outsource this service to an agency like us.
What is required of my company?
First, Corporate Secretary tracks changes in your company and reports to ACRA. Whenever you change directors, auditors, secretaries, shareholders, your share capital or the company name they send a notice. Then there are several registers they have to maintain, like the Register of Company Charges or the Register of Controllers. They are in charge of preparing and recording board minutes and annual general meetings, as well as dealing with the official correspondence and the insurance.
What if I already have a corporate secretary?
Switching company secretaries is easy. You would need to only prepare and submit the following documents to ACRA:
A resignation letter from your previous company secretary

A director's resolution accepting both the resignation of the former secretary and the appointment of a new secretary

Form 45B indicates the consent of the new company secretary to take up the role

The above documents need to be submitted to ACRA within 14 days of the change of secretary.
Does a Singapore branch office need to appoint a company secretary?
It's not compulsory for a Singapore branch office of a foreign company to appoint a company secretary. However, while registering the branch, we strongly advise the foreign company to appoint a registered filing agent, be it an accounting firm, a corporate secretarial firm, to submit an online registration application on the behalf of your company.
What business entities can use Tianlong Services?
Tianlong Services serves all kinds of businesses registered in Singapore: private limited companies, general, limited, and limited liability partnerships. If you have a Sole Proprietorship and want to switch, we'll help you with the process. We work with all industries, including the businesses that need licensing.
Will I need someone in-house or is Tianlong Services enough?
Tianlong Services certified Corporate Secretaries are self-sufficient. They track deadlines and set tasks to themselves, ensuring your compliance with the law. Tianlong Services does both: produces documents and files them to the government bodies, so zero support from your staff is needed.
Will I have to do anything myself?
You need to let us know when you've initiated changes in your company: got a new registered address, replaced directors, officers or shareholders or decided you want a new name for the company. Just send us a message in the chat — we'll prepare the documents, send them to you and you sign them electronically with a tap of your finger.
How and when to appoint a company secretary?
It is a legal requirement for all companies registered in Singapore to appoint a company secretary within 6 months of its incorporation. If the company only has one director, they cannot be the company secretary too. If the company has more than one director, then one of them can be the company secretary.
The company secretary makes sure that the company is compliant with Singapore's Company Law through various responsibilities such as filing annual returns. There is specialised knowledge and skills that a company secretary should possess to carry out that responsibility.
If no director in the company is able to take on the role, companies can appoint a corporate secretarial firm to provide them with corporate secretarial services. These firms will provide the company with a dedicated company secretary in Singapore, of a team of dedicated corporate secretaries who will achieve the task.
How do I terminate the services of our company secretary?
If you are thinking of changing company secretary, the best way to terminate the services of your current company secretary is to request them to resign. However, if they do not cooperate, the board of directors can approve a resolution to terminate them.
After the resolution has passed, the company just needs to notify ACRA within 14 days of the change.
Is Company Secretary a director?
No, these are two different roles in the company. Your Corporate Secretary does not receive the director status. However, if the same person wants to be both, Singapore law allows it. In this case, there must be other directors — a single director can't be a Corporate Secretary, too.
What are company secretary duties and functions?
A company secretary's duties and functions are to take care of all the necessary documents required by law. It is their job to process every decision and every change your business goes through and report to ACRA accordingly.
They are responsible for:
Maintaining and updating the company's statutory registers such as the register of substantial shareholders, register of charges, register of members etc. as prescribed by the law.

Sending notices of Annual General Meetings to the members and shareholders. The Secretary must also prepare the agenda and organize these meetings, and record the minutes.

Ensure that the company and its directors abide by the rules set out by the Constitution of the Company at all times.

Ensure that the company's name and entity number are stated on all the notices, business letters and other official correspondences.
File necessary returns and forms with the Company Registrar within the specified timeline, such as Annual Returns, return of allotment of shares and notice of appointment or resignation of a director.
Is Company Secretary an employee?
You can hire a Corporate Secretary as your employee or outsource this service. Often a company does not have enough secretarial tasks for a full in-house job. When you entrust this role to Tianlong Services, you don't have to pay a salary and associated taxes. The expense is limited to the package you choose.