Online bookkeeping Services in Singapore
Welcome to Tianlong bookkeeping services
Are you looking for high-quality, reliable, and cost-effective accounting and bookkeeping services in Singapore? Well, you are in the right place. At Tianlong Services, we boast of a team of experienced bookkeepers that are capable of providing tailor-made accounting and bookkeeping services that will meet your unique business needs.
We understand that bookkeeping is quite demanding and requires systematic execution for better management of investment resources. That's why we are committed to providing professional bookkeeping in Singapore that match your company's accounts delivery needs. Whether you are a startup, an SME, or a corporate company, we've got you covered.
Outsourced Bookkeeping Services in Singapore
You are looking to hire a professional bookkeeping and accounting services company in Singapore. Because you are fed up with spending your free time reconciling your books, and you dread spending your hard-earned money hiring an expensive full-time CFO or controller.
Get in touch with Tianlong Services today! We are the leading outsourced bookkeeping firm service in Singapore that provides businesses with accurate and timely back-office functions.
At Tianlong Services, we acknowledge that bookkeeping and accounting services are the cornerstones of every business. It doesn't matter the kind of core operations your business is engaged in; you must have a robust bookkeeping process to keep your finances in check.
We are always at the forefront to help you know about the money coming in and going out of your business and account for every penny. Our accurate bookkeeping services in Singapore will ensure that you will NOT get in trouble with any government agencies because of petty mistakes that you could avoid in your reporting.
High-quality professional bookkeeping in Singapore from outsourced accounting firms also means you'll enjoy greater accounting systems in Singapore with efficiency and effectiveness. It will be easier for you to track sales, inventory, purchase orders, employment data, employee records, and more. That way, you are assured of making better and faster business decisions.
A Quick Look at the Importance of Outsourcing Accounting and Bookkeeping Services
One of the key benefits of outsourcing accounting and bookkeeping services is that it eliminates the need of having internal accounting functions. That means as a business, you'll save on the costs related to employing staff such as salaries, benefits, payroll taxes, recruitment, and training.   
High-quality professional bookkeeping services from outsourced accounting firms also mean you'll enjoy greater accounting efficiency and effectiveness. It will be easier for you to track sales, inventory, purchase orders, employment data, employee records, and more. That way, you are assured of making better and faster business decisions. 
The Benefits Of Automating And Outsourcing Bookkeeping System & Services:
No time wasted – Automating and outsourcing would save you a lot of time as you would not have to enter any data or numbers manually and rely on the automated process. 
A cheaper alternative – Manual bookkeeping comes with an added cost such as possibly paying another person to enter all the data manually, it may also take a longer time. 
Avoid mistakes – Although well-rested, mistakes still can occur when entering bookkeeping data manually. Automating your bookkeeping services can help to resolve this issue. 
Avoid misinterpretation – Due to the number of invoices and handwritten notes, misinterpretation of data is can likely occur which is something that should be avoided while bookkeeping.
How Does Outsourced Bookkeeping at Tianlong Services Work?
Among the hundreds of businesses and CPA firms outsourcing their bookkeeping functions to us, most of them typically have two main questions:
How does it work?
How much does it cost?
Since every client has different needs and diverse bookkeeping systems, the answers to both questions are not predetermined. As such, the way our outsourced bookkeeping services in Singapore work, and the price we charge, fluctuate with each client.
However, we guarantee you that your business can save over $3,000 per month when you outsource to us because the benefits of outsourcing your bookkeeping functions are uniform across industries and organizations, which include:
Ample time to grow your business and focus on your customers.
Assurance that you'll have accurate financial reports when needed.
Access to a team of professional accountants to handle your business finances.
We have a selection of three cost-effective pricing plans which includes free* corporate secretarial services and taxation. Save your valuable time managing reconciliations and comparing cash flow to receivables and contact Tianlong Services instead! Our bookkeeping experts will ensure your records are accurate and easy to understand, giving you the much-needed financial records to streamline your decisions.
We have helped hundreds of businesses stay on track to reach their short-term goals and long-term objectives. Here are the highlights of how our outsourced bookkeeping services work.
Customized Bookkeeping Systems for Each Client
Since every client has different needs, Tianlong Services prides itself on setting up customized bookkeeping and accounting service in Singapore specifically tailored to each client. For example, you may need to see your cash flow statements every Friday with updated financial information to help run your business smoothly, whereas a different client may want to see a balance sheet monthly. We are able to accommodate to your requests as desired!

To determine the extent to which outsourcing your bookkeeping services in Singapore to us can best help you run your business, we'll thoroughly assess your needs and set up a reconciliation system that can help your company grow. Our proficient accountants will create your chart of accounts, design a payroll system, establish your accounts payable policies and receivable procedures, in addition to any other requested services. When you need to secure financing or investors, you'll have all the essential reports in place to make informed decisions and sway your potential partners.
Part-time Bookkeeping with a Round-the-clock Presence
We guarantee our presence akin to a full-time basis even if our services are hired on a part-time basis, this will come with indispensable benefits for your business. Firstly, you won't have to carry out daily operations without an accountant. If your in-house accountant is unavailable, our team of expert accountants are always ready to support you.
Secondly, you'll be able to cut down on costs from hiring full-time employees, which will help you to save on expenditure that can be allocated to improving your business. Furthermore, if you are a recurring client of Tianlong Services, you can contact us anytime via e-mail or through a call if you have any questions or bookkeeping issues to address.
Access to Certified QuickBooks Advisors / Xero partners
If you've already set up accounting systems and controls for your business but need help with QuickBooks or Xero, call us today! Tianlong Services can help with any operational challenges with our team of QuickBooks certified accountants and Xero Partners. Our experts can give you the insights to keep your office running smoothly.  
We host all of our clients' books in the cloud using QuickBooks online or Xero, and use various software and plugins that caters to their specific needs. The best part is that we pay for all of the software! This helps us make accurate selections of the most effective software for your bookkeeping without worrying about mishaps.
Outsource your bookkeeping and accounting services to us, and we'll ensure your reports are error-free all year long. Tianlong Services strive to understand the business nature of all clients before implementing various QuickBooks add-ons. You can focus on building your business while leaving the hassle of back-end bookkeeping to us.
Cash flow is almost an inevitable issue for many businesses, especially when you start struggling to pay due debts. Our customized cash flow forecasting and reporting tools help you make timely decisions based on accurate and meaningful financial information.
Our advanced bookkeeping service in Singapore provides best practices in billing, debt collections, bill payments, and expenditures management. Furthermore, our expert accountants will help you optimize your pricing and create effective sales policies to improve your cash flow.
Our expert accountants have the knack for detecting future cash flow problems by implementing effective cash management policies and using forecasting tools to predict and prevent issues before they arise. We improve your cash flow by helping with the following:
When, where, and how your cash needs will occur
The best sources for meeting additional cash needs
Being prepared to meet these needs by maintaining good relationships with bankers, investors, and other creditors
Our Bookkeeping Services Singapore Defined
Once you've decided to engage our bookkeeping services in Singapore, we'll assign an experienced accountant who will work with you to meet your business' accounting needs. Most of our accounting and bookkeeping services, as well as procedures are done online, in a somewhat paperless office environment. This eliminates errors and makes the execution of accounting tasks faster and more efficient.
Some of the key bookkeeping services offered by Tianlong Services include:
Data entry
Preparation of profit and loss statements and balance sheets
General Account filing
Fixed asset ledger maintenance
Cash flow statements
Bank reconciliations
Books cleanup
Financial analysis for monthly, quarterly and annual periods
Preparation of Director's Report
When bookkeeping and data entry is carried out properly, you can generate impeccable financial reports that can help your business to:
Avoid tax penalties as a result of an erroneous declaration of income statement;

Evaluate expenses and implement cost control or cost-saving strategies;
Make strategic business decisions on investments, such as assets;
Determine the strength of the management; and
Acquire investment or loan.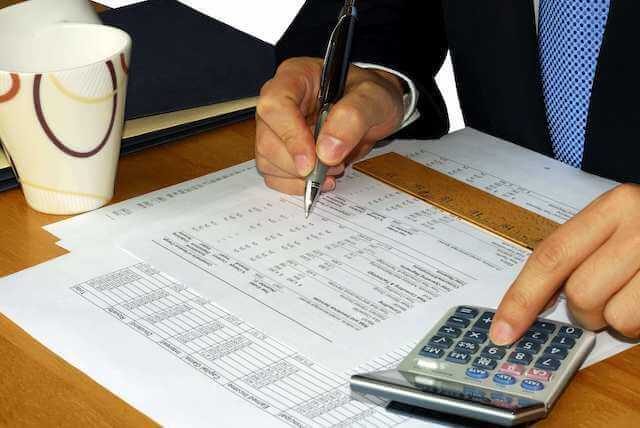 How Our Bookkeeping Services Work
For your bookkeeping and accounting services to go smoothly, you'll be required to submit your financial documents on a periodic basis. Our experienced accountant(s) will review and organize the information provided to create and maintain a standard accounts ledger.  
Your business will be required to submit the following for bookkeeping purposes:
Purchases orders/invoices 
Sales orders/invoices 
Expense notes
Payment vouchers
Bank statements 
Payroll summary
Fixed asset register
Tenancy agreement/invoices
Inventory listing 
Debtor and credit control 
Statement of borrowing or hire purchases and more 
Why Outsource Your Bookkeeping Services to Tianlong Services?
The high-quality advice given by our accountants is what makes us unique. They provide a wide range of bookkeeping and accounting services to suit your business needs, allowing you to focus on the core functions of the day-to-day activities of your business.
We understand that reports are meaningless if our clients do not fully understand them. Our certified accountants will assist to help you understand your financial statements as well as the numbers in the reports.
Our bookkeeping and accounting services for your businesses include financial statement analysis. We will analyze your financial statements to help you identify areas that need improvement, such as investing in advertising campaigns and eliminating unnecessary expenditures.
Our qualified accountants who are always in the know regarding the complex standards of bookkeeping in Singapore and financial requirements will deliver accurate and timely financial reporting. We will assign a dedicated accountant to work with your business. You can email our accountant with questions or schedule phone consultations to discuss your finances further.
Why You Need To Avoid Manual Data Entry
Timewasting – Irrespective of how fast you can type, you'll never be fast enough to compare yourself to any automated process. Bookkeeping has many numbers to enter, and with the necessity to verify your entries, manual data entry is time-consuming. 
Expensive – Whether you choose to enter the data on your own, or you decide to pay someone else to do it for you, bookkeeping and accounting services come with an added cost. In addition, it takes a long time for individuals to become perfect in their work. 
Mistakes – Data-entry errors occur even when people are well-rested, 100 per cent focused, and enthusiastic to enter the bookkeeping data. In the end, you will put garbage in your entries. 
Misinterpretation – The person who enters data is often given piles of invoices with handwritten notes. These can be hard to read, resulting in unsolicited phone calls to spell out details as well as assumptions and unforeseen mistakes.
Tianlong Services Helps You Save More on Bookkeeping Services
Hiring a bookkeeper in Singapore can cost you more than $1,500 a month, but when you outsource your bookkeeping and accounting services to Tianlong, you'll only incur a total monthly cost of approximately $520. 
Despite the affordable bookkeeping fees, we can assure that we provide reliable, top-notch services. At the end of every financial year, you would have saved tens of thousands of dollars, all while keeping your accounts and financial records clean and straight.  
The savings on such accounting expenditure can be channelled to other areas of your business, such as productivity of other departments.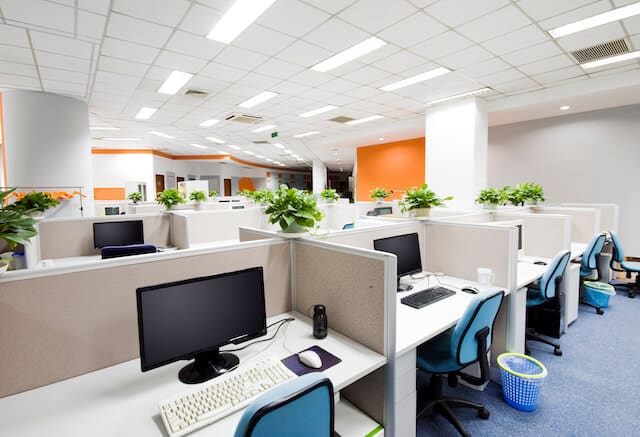 Our clients allowed us to interview them to learn about their experiences in working with us. We hope their stories will help you determine if our services will help your business and see if we'd be a great fit.
A small business owner called our offices one evening to request our bookkeeping services in Singapore. Even though his company had lately been going through a period of sustained growth, profit margins remained slim and worrisome because the owner was unable to pay for most of his expenditures.
Our accountants analyzed the cash flow situation in his business by restructuring the chart of accounts. We found out that in order to attain the projected profitability, the company had to change its pricing structure to reflect its administrative overhead costs accurately.
We developed a strategic plan with quantifiable goals that could be monitored monthly and quarterly. Within one year, the business started earning solid profit margins and the business owner was able to keep up with all expenses without a hitch.
To date, the client is extremely happy to outsource the bookkeeping functions of his business to us.
Our next client is a Malaysian real estate firm who has been in business for over 10 years and is operating in Malaysia, China, and Singapore with 15 branches sprinkled in these locations. Every month, the company runs payroll for more than 50 employees. With meagre expert knowledge and the licensed software to process payroll, the CEO reached out to us for this time-intensive process which has affected their profitability.
Not only did the employees earn differing salaries, but they were also paid on different dates. This made it hard for our client to update payroll information accurately and disburse it on time. The company gave us full responsibility for payroll, starting with weekly processing and disbursements in addition to coordinating with third-party agencies.
Within a few months, the client gave us the following feedback, "Your structured process has helped my business save thousands of Malaysian Ringgits I would have spent on payroll software license, upgrades, and initial staff training." Currently, the company saves over 50% every month from our services compared to if they would have outsourced payroll to a bureau.
Want to Grow Your Business? Outsource Your Accounting Services to us.
From the above case studies, it has been proven that Tianlong's Outsourced Accounting and Bookkeeping Services in Singapore can greatly increase savings for your business. Consult a qualified professional at Tianlong Services today to decide if our services can work for your company as they have for hundreds of our clients.
We Have a Free Trial Service for You!
Outsourcing bookkeeping and accounting services can be a challenge, especially for a business or company that has never done it before. One may be concerned if the outsourced service can produce desired results or if it would end up costing more. 

At Tianlong Services, we understand all these concerns when business outsource their bookkeeping services in Singapore. This is why we are offering a FREE one-month bookkeeping trial for you to test the waters and decide if you should outsource.
The balance sheet, income statement, and reports will still be given at the end of the trail even if you do not choose to continue your services with us, as we believe in being generous to our customers. 
For high-quality and timely bookkeeping services in Singapore, you can contact us via phone, email or visit our office at 10 Ubi Crescent, #04-100, Ubi Techpark, Singapore 408564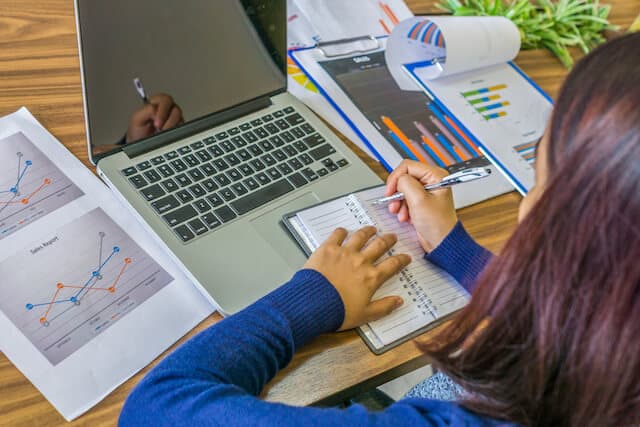 Frequently Asked Questions
Bookkeeping services in Singapore
You will get a month's worth of bookkeeping. Whether or not you continue with us, your reports for the month are yours to keep.