Online Accounting Services in Singapore
We believe that business owners like you should concentrate on what you do best. That is, creating and delivering your products and services to your customers, while entrusting your non-core functions, such as accounting and bookkeeping to professionals like us.
Our dedicated team of professionals are here to help with tailor made resolutions for any accounting or bookkeeping solutions you may need.
We have the lowest cost plans possible for any size client, all of which come with support at no extra hourly charges as part of the plan to ensure extraordinary services with supreme value. Further, there are no hidden fees or charges from complex packages.
We also provide other services like tax filing and payroll services.
All of our work is done in accordance with Singapore Financial Reporting Standards. Before final completion all business financials work is reviewed and sent through a rigorous quality control procedure. 
Top Accountant Services by Accounting Firm in Singapore
We acknowledge that there are a number of accounting service providers in Singapore, and it's no surprise because accounting is a very competitive field today. But when it comes to helping business owners to understand the financial health of their enterprises, our offerings are matchless due to our ability to provide quality and reliable accounting services as well as exceptional accounting tools for interpreting figures into meaningful diagnosis.
At Tianlong Services, we believe in keeping things unpretentiously simple and equally methodical when navigating the local market and that's what we offer our clients as one of the top leading accounting service provider in Singapore. In addition, we thrive in walking the talk when carrying out timely and accurate financial information reporting, which is crucial towards maintaining competitive advantage in today's dynamic business environment.
Above all, we have proficient accountants who have the knack and experience to assist you in gathering essential accounting info and implementing business solutions to grow their businesses. As your accounting services Singapore provider and trusted partner, we equip you with all the indispensable tools deemed necessary to guarantee success and address any potential accounting issues before they take root. Let us minimise your problems and maximise your profits.
Why choose Tianlong Services
There are many advantages to using Tianlong Services for your accounting and bookkeeping needs.
We use the industry standard QuickBooks for bookkeeping as it provides a seamless tax preparation format and for the data portability. Meaning that if you ever decide to leave us you can take your data with you.
We provide you with a dedicated bookkeeper that will get to know you and your business in order to provide with the best service possible.
They are always supported by an in-house support team of experts in the field, and if they ever need anything from you, they will contact you as soon as something is required.    
Benefits for choosing Tianlong Services
Our premium value-added accounting services are fit for all sorts of companies seeking them. With accounting in Singapore gaining popularity with the growing demand for incorporation in the country, helping you with our accounting services minimises your workload and maximises your company's profitability and performance.
When Tianlong Services is engaged by you, be rest assured that we understand the market trends and you shall be looking forward to enjoying top-notch services of exceptional standards. All company accounting related services are provided here under this one roof! They include:
Accurate Evaluation and Compilation of Bank Statements;
Preparation of Balance Sheets;
Preparation of schedules for audit purposes;
Registration and Filing of Goods and Services Tax (GST);
Preparation of XBRL Financial Statements Consistent with Filing Requirements;
Meticulous Preparation of Consolidated Accounts;
Singapore Accounting Software Assistance;
Singapore Professional Accounting Service; and
Timely Preparations and Submission of Directors Report.
As soon as you partner with us, you will have a peace of mind spending time on other critical aspects of your business because your finances are in safe hands.
We genuinely value the objectives of all our clients, especially if you are a small business owner who is constantly seeking revolutionary methods to preserve resources, cut down costs, reduce tax obligations, and keep your operations running smoothly at all times.
Our accounting and bookkeeping process is simple and stress free.
First, after a free trial of our program is requested, a representative from Tianlong will contact you to get a breakdown of your business and what you do, a full understanding of what it is you are offering as a business.
Then, we will ask you to provide us with some documentation concerning your business; we will let you know what these documents can be.
Next your personal bookkeeper we provide you with will review and data entry your documents and business transactions and provide to you reports such as income statements and balance sheets.
Some of the balance sheet schedules that you can expect us to maintain:
Fixed asset listing
Inventory listing
Accruals listing
Software
Insurance
Contracts and agreements
Loans
Approved vendor listing
Approved customer listing
There may be other schedules that you will need us to maintain, whatever schedules you need us to maintain, we will maintain.
Why is our Top Accountant Services Important for your Business?
Unlike bookkeeping that only focusses on recording the financial transactions of your business, our accounting services summarises, interprets, classifies, analyses, and reports the recorded financial data and transactions, which require a high level of subject knowledge, proficiency, analytical skills, and conceptual understanding of the process.
These processes transform the raw bookkeeping data into valuable financial information that provides you with important inputs for making informed decisions for your business.
Let's take an example.
As a business owner, only knowing your sales figures does not comprehensively tell you the bigger picture of your business performance. At this point, you need to incorporate Tianlong's advanced financial analytical tools and formulas, such as financial ratios and variance analysis in order to have meaningful insights at your fingertips.
To ensure the continued profitability of your enterprise, we will use such tools and processes to compare important data such as assets and liabilities and devise a strategy to improve your business performance.
Our Top Accountant Services in Singapore also come in handy if you own a company with sky-high potential, and you constantly need a considerable amount of equity funding for expanding your business. It is important to acknowledge that it can be an uphill climb for your company to ask for any equity fund without seeking the advice of a skilled accountant to set up your accounts properly.
Furthermore, the act of maintaining proper accounts shows potential investors that your business is transparent, which makes them feel more comfortable to invest more funds in the long run.
Corporate Secretarial services included
After your free trial, if you decide to continue with us, the documentation required to keep a continual account of your business finances and transactions can be collected accordingly.
This means you can be placed on prepaid annual terms that will allow your business to enjoy even more savings.
After you have been with us for at least 10 months our free corporate secretarial service will file the annual ACRA return for you for free; other ACRA filing other than Annual Returns and AGM will be charged for.     
How do we ensure that our Top Accounting Services Benefits your Company?
Tianlong Services goes the extra mile to provide all clients, irrespective of the nature and size of their businesses, with customized reports that meets the day-to-day needs of the management.
Let's take some practical examples.
Our qualified accountants usually prepare an accounts receivable aging report for various firms to determine which invoices are overdue for payment. Most of our clients find the report extremely helpful because it gives the management the much-needed awareness of the credibility of their existing customers with reference to making payments. The due diligence process has helped many businesses seeking our accounting services to detect invoices that pay slowly.
Another leading example involves construction companies who have multiple projects running simultaneously. Our accountants usually draw up reports to help the management of the companies to become aware of their performance with respect to each of their ongoing projects. Tianlong Services can help your business come up with detailed project-based balance sheets as well as profit & loss accounts to help you estimate whether there is a cost overrun for any project or to identify the projects that can potentially fetch the highest margins.
On top of that, our committed team of accountants have the knack to detect errors that might occur during the accounting processes. Early detection and rectification of such unusual situations can undoubtedly heighten the quality of your final products or services, and boost your profits. With steadfast and thorough audit processes, your business will avoid the trauma and agony of rushing to reorganise your accounts when the audit process is about to start.
Achieve a paperless office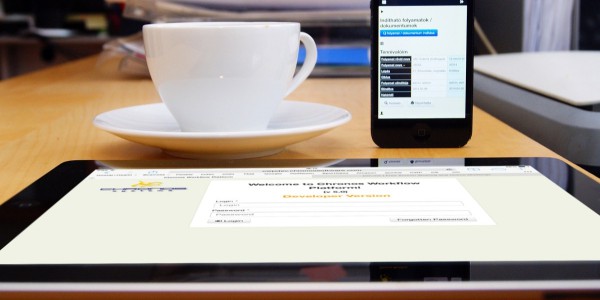 Another benefit to employing Tianlong Services for your accounting needs is having a paperless office. Having a paperless office means that you can have a neater office. Avoid the already stressful bookkeeping that your business requires from you.
With the hassle of keeping track of transactions and other records free from your daily operations this allows you to focus on running your business and becoming the best that you can be in that respect.  
Read more about how you can achieve paperless office here!
Request a Free Trial
Let's not wait any longer!

Our accounting services will only cost you a small fraction of the salary for a full-time professional accountant, and you'll be rest assured to have all these useful information and round-the-clock support from us. As the business owner, you'll remain reassured to make informed operational and strategic decisions to grow your business.

Fill in the contact form or call us to request for a one-month free trial so that you have the right answers to any enquiries. We will do our best to provide you with the accounting services that you need.
Need more information? Read our case studies we have compiled from interviewing our clients below.
We interviewed our clients to learn about their experiences in working with us.
Use this inspirational case study related to our accounting services to help you decide whether Tianlong Services is a great fit for your business.
The client is an SME in the textile industry in Singapore. They are established enough to have a research and development department for their textile development.
The Challenge
Mr. Jones replaced an outgoing CFO in a company that works as a government contractor in Singapore's textile industry. The company made huge losses after failing to file tax returns 3 years in a row "because of too many things to do" (e.g. handling lot of paperwork, unable to meet turnaround time, unmanageable peak load), which led to hefty fines from the IRAS. He was strategically hired to turn things around in the firm by making profits within two years.
The Solution
Mr. Jones decided to outsource the financial reporting function to our accounting team in order to solve the financial and statutory compliance crisis in the company. What did we do?
We quickly executed the timely preparation of tax returns and getting a financial reporting system in shape.
We regularly provided financial statements and participated in weekly executive management strategy meetings that brought insight in the daily business operations.
We also filed for GST Form 5 because the company is GST registered.
The Results
The business has never missed tax filing deadlines to IRAS, and continues to expand by going for larger government contracts while keeping daily financial issues firmly under control. The company is now healthily making profits and the owners are in the final stages of negotiating to sell their business in a very positive environment.
Established in 2017, the Client is a non-profit organization providing hands-on educational exhibitions and programs focusing on art, science, and world cultures for children, families, and school groups who visit their amusement park on a monthly basis.
The Challenge
The full-time CFO retired and the start-up could not afford to hire a new accountant to undertake the Controller-level accounting functions in the interim. Tianlong Services was initially brought on board in mid-2018 with an overall goal of improving processes and systems to attain financial transparency and assist with the yearly audit.
The Solution
To streamline their accounting services, Tianlong's on-going engagement took account of the following processes:
Installed QuickBooks and migrated their accounts to non-profit edition
Producing accurate and timely financial statements every month.
Provided yearly audit support with a CPA firm
Created a donor tracking system for the financial allocation of expenses and implementation of fund accounting
Collaborated with management to develop accounting policies and procedures to ensure overall objectives are met.
The Results
They doubled their profits this year and secured donor funding from three big investors. This engagement enabled us to demonstrate the value of outsourcing for small businesses by highlighting items that the client hadn't previously noticed. Currently, Tianlong Service provides full-time outsourced accounting services for the non-profit organisation.
The Client is a retail store located in Singapore. The SME only has two branches and sells cooked, baked, packaged or fresh food products.
The Challenge
After the death of the business owner, his wife did not have the time and skills to handle the company's books in-house, which led to the decision to outsource their accounting functions. A new bookkeeper was hired at a reasonable rate of SGD$12/hour, but working two days/week. After 3 months, she noticed that the bookkeeper always played catch up, and failed to send up-to-date financial statements. She was fired and sought advice from a mutual business owner, which resulted in a call to us.
The Solution
We assigned her a team of expert accountants to assess the financial books of the business and they came up with an exhaustive list of areas that needed to be addressed. She was impressed, and decided to commit to an ongoing contract with us, and so we billed her SGD$380 on a monthly basis, a huge cost cutting for the business. Since then, the Client has enjoyed:
Access to our Client Portal;
Corporate Secretary;
Xero Subscription;
Tax (ECI + Form C/C-S); and
Other optional Add-on Services:
The Results
Within a few weeks, the Client's books were completely updated and our accountants sends reports 5 business days after the end of the preceding month. We also deliver revenue reports that explicate the top product sellers of each store. She has an accurate inventory count and when she wanted to invest in a new line of products, we provided the necessary information to facilitate her decision making.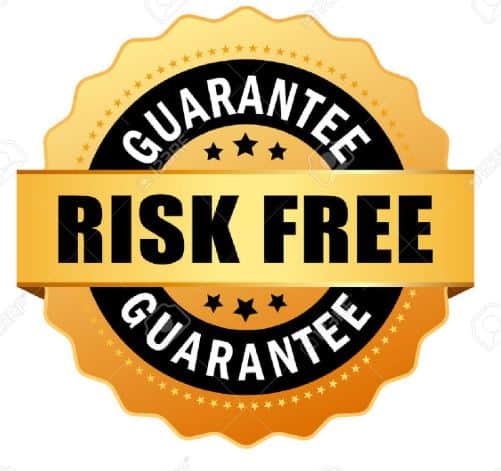 At Tianlong Services we understand that great accounting is an important foundation for any business, so customer satisfaction is a topmost priority for us!
We have experience that your business needs. Once you partner with us for your accounting and bookkeeping needs you will have the peace of mind of having a world-class company taking care of the critical aspects of your business finances.
So, apart from our affordable fees, exceptional service, knowledgeable staff, superior technology, and outstanding reputation there is no good reason we can find that should keep any smart business owner from employing us as their accounting and bookkeeping firm.x`
Tianlong Services employs industry qualified accountants and bookkeepers, and we use state-of-the-art technologies, reviews to achieve error-free accounting checklists and standardized bookkeeping procedures.
You can cancel your plan at any time, if on a monthly plan just provide us with a 14-day notice before the end of the month and you will not be billed for the next month. 
If you paid for an annual plan and need to cancel services, we will refund the amount for any un-elapsed month you paid for.      
Accounting Services in Singapore
You will get a month's worth of bookkeeping. Whether or not you continue with us, your reports for the month are yours to keep.