Accounting And Outsourcing Service Providers singapore
Online Accounting And Bookkeeping Services
We take care of your administrative tasks from start to finish so you can focus on making your business succeed.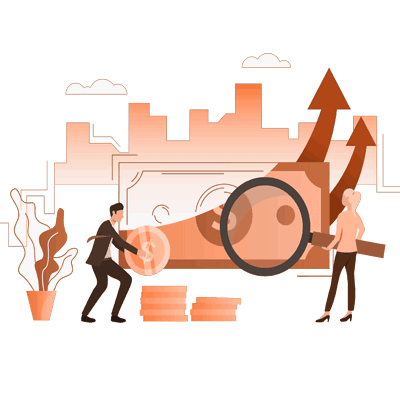 Your accounting team imports bank statements, categorizes transactions and prepares financial statements every month.
Every client has different needs, along with diverse accounting processes. As such, the way our accounting outsourcing firm works is unique to each client.
Questions? We respond within one business day.
I certainty recommend him to anyone who needs bookkeeping and accounting with him.
Tianlong consultants are knowledgable, capable and we are very pleased with their services.
Tianlong Services is trustworthy and works to the highest standards.
Highly commendable the professional service in which we received.
He had been giving my company very good services and also some other knowledge of income tax submission and he is kind and reliable and trustworthy.
Tianlong Services can be relied upon when drafting your financial statements and doing up your accounts.
Why companies choose Tianlong
As a client of our firm, we aim to make the process seamless and convenient for you. Simply scan and upload all relevant documents onto the client portal.
We will access the files through the portal and enter the data into the accounting software.
You don't have to worry about hiring the right person who is competent enough to do the job right when you outsource your accounting to us.
Get access to qualified accountants at a fraction of what you would normally pay.
You can focus on your core business instead of administrative work when you entrust us with your business' accounts.
You won't have to fret over the deadlines required by CPF, ACRA or IRAS with our local SG accounting services.
Accounting and bookkeeping solutions
We will solve your accounting issues
We Will Solve Your Accounting Issues

Outsourcing and finding the right accounting company in Singapore can be challenging, especially for a business or company that has never done it before. One may be wondering whether the outsourced accounting services can produce desirable results or they would end up being costlier.


Tian long SG Accounting Services will always go above and beyond to be the best accounting & outsourcing service provider in Singapore.
We approach every situation with a philosophy to meet and surpass clients' expectations, no matter what your company's needs are.
Tian long will help your company solve issues, produce results, and develop new ideas.
Our mission is to be a critical partner in your company's success, allowing you to focus on strategic operations and concerns while we help you maximize possibilities and stay competitive. By handling your accounting and administrative procedures, we can assist you in achieving such achievements.
For high-quality and timely bookkeeping services contact us via our phone number, or send us an email.
Bookkeeping services in singapore
You will get a month's worth of bookkeeping. Whether or not you continue with us, your reports for the month are yours to keep.